In this article, you'll find out how to export your customers' database from QuickBooks Online to Kimoby. You can include as much information as needed, but make sure to export basic information such as:
Full name
Address
Phone number
Cell phone number
Car model
Anything else you think is relevant
IMPORTANT!
Warning
Quickbooks online has limited capacities as far as customization goes for the export of the reports.
You will need to manually edit the phone numbers to separate the mobiles from the home phone numbers. Quickbooks online can ONLY export the file with both numbers in the same cell.
To optimize the exportation and make sure your Street Address, City, Postal Code and Province are separated, please tick these when you customize the columns for the export: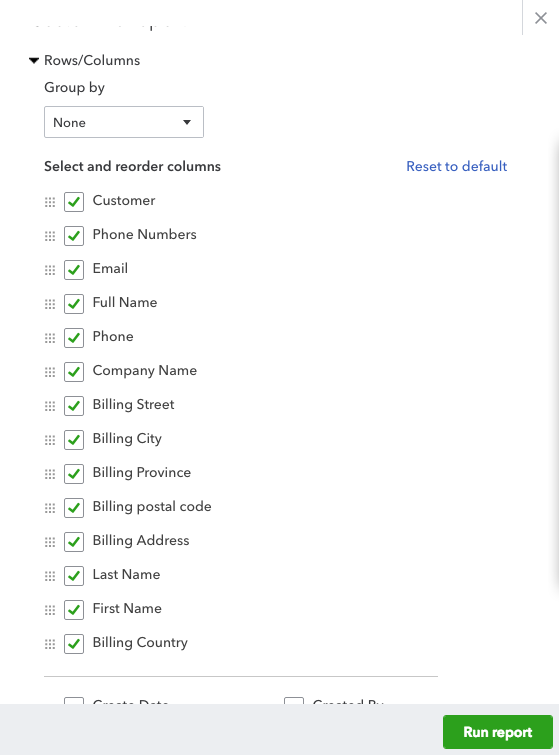 Phone numbers: Will put all available numbers inside the same cell, including Mobile and Fax. This is the column you will need to edit manually.
Phone: Will put in the number under "Phone" inside Quickbooks Online.
Export instructions:
From the Reports page, you can customize and export the Customer Contact List to bring more information into Excel.
Click Reports on the left sidebar.
In the Go to report field, type Customer Contact List and run that report.
Click Customize.
Click the Change Columns button.
Add your desired columns and click OK > Run Report.
Click Export and choose Excel.
Modify Excel file to isolate mobile numbers in a separate column.
You are ready to import into Kimoby!