This metrics shows the total of new customers that unsubscribed in the last period.
A low percentage indicates that you don't have a lot of unsubscribed customers compared to the total number of cell phones in your account. In fact, the lower this percentage is, the better it is for you.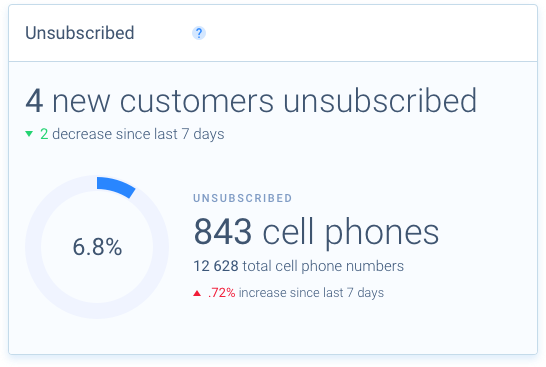 In this metric, you can see that, 4 customers unsubscribed in the last 7 days, which is 2 less than the previous 7 days.
In total, you have a percentage of 6.8% of customers that unsubscribed out of all cell phone numbers that you have in your account.