This metrics shows the total amount of cell phone numbers recorded in your contact database compared to the total number of existing customer profiles.
A low percentage may indicate that staff need to put more effort into asking customers for their cell phone number during first interactions with your organization.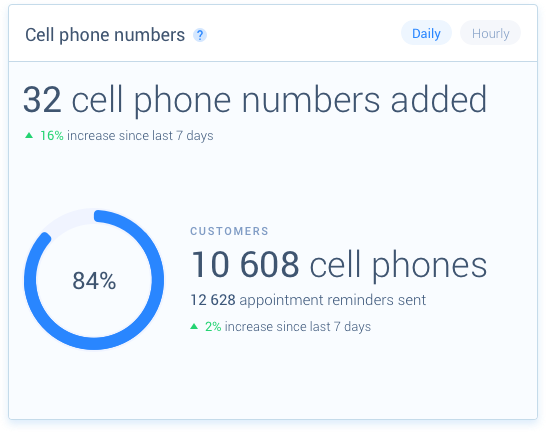 In this metric, you can see that, you have a total of 10 608 cell phone numbers in your account.
Plus, 32 cell phone numbers were added which means, there was a 16% increase in the last 7 days.
You can also see the total number of customers in your account, in this case, 12 628 customers.