Messages Received
This metric shows the total of messages received in your account.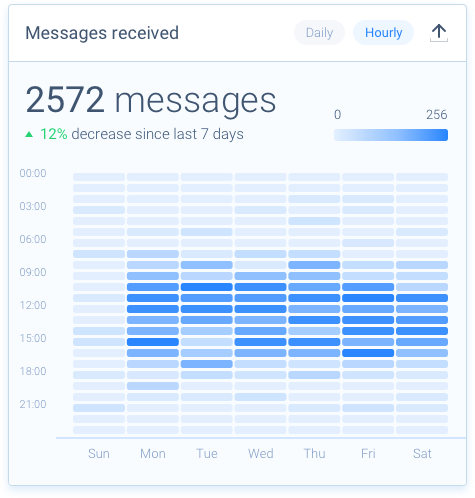 In this metric, you can see that, in the last 7 days, 2572 messages were received.
There was a 12% increase in the last 7 days, which means that, you got more messages from your customers this week.
Also, when displayed hourly, you can see exactly when you received the most messages per hour.