In the Metrics feature, you will find different sections.
Click on the Metrics tab located on the left side of your screen.
At the top of your screen, you will see the date for which your metrics are displayed.
You can choose to display the metrics for the last week, the last month or the last year, starting on the date of your choosing.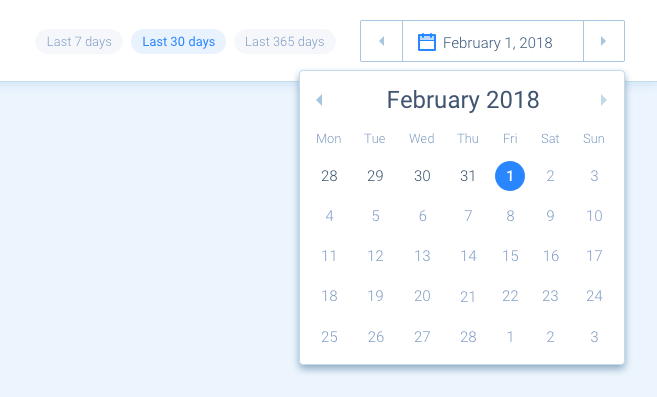 Messages sent per team member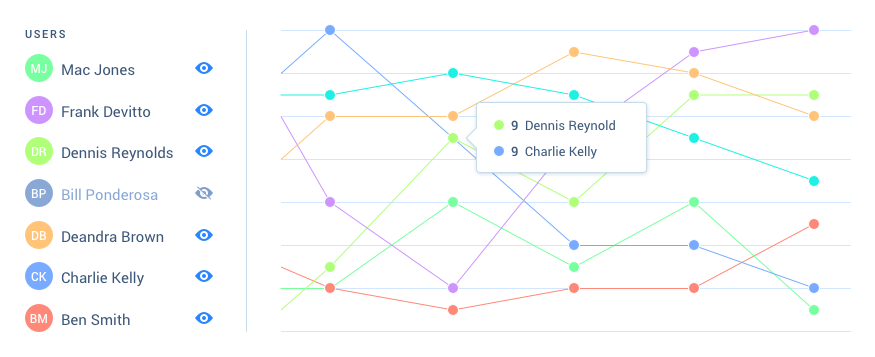 You will see a graphic of the messages sent per team member.
Each user will have a colour and you can click on the eye icon to hide or display the user of your choice.
Also, by going over each coloured dot in the graphic, you will have the detail of number of messages sent and, if more than one user has sent the same number of messages, it will be displayed in the same bubble.
Top users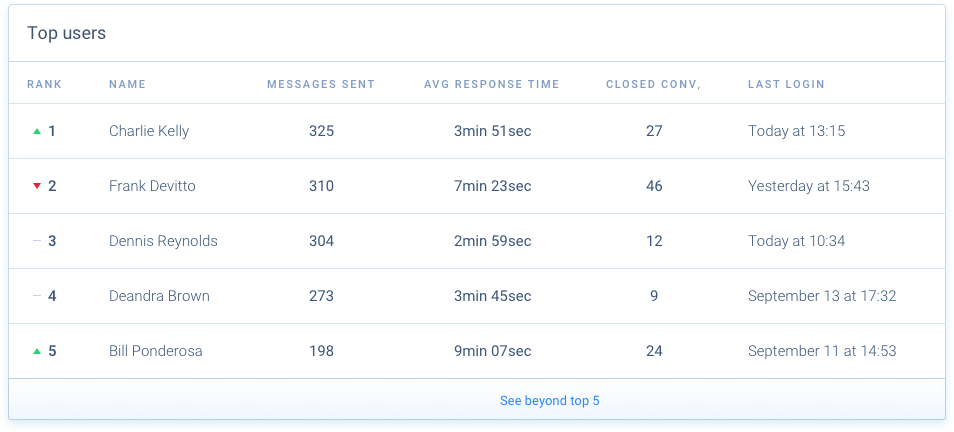 The first five users who sent the most messages will be displayed.
You can always click on See beyond top 5 to display all of your users in your account.
Every user will be identified with a green arrow, a red arrow or a dash. You will be ranked according to the number of messages you sent in the previous period.
This means that, depending on the chosen period, you will see if a user sent more or less messages compared to your team.

You can also suggest any performance metrics you would like to see in this feature.
Graphics
You will see different graphics:
Average response time
Messages sent
Kimoby Pay
Messages received
Conversations opened
Videos sent per team member
Automated message
Satisfaction rating
Cell phone numbers
Unsubscribed
Appointments metrics