Tips and tricks
As soon as a customer has paid an invoice, you will get notified of their actions. You can turn on your Kimoby Pay notifications here.
When you send a payment request to your customers, they will receive the payment directly on their mobile phone. 
Here a the steps for your customers to do, when they receive a payment request.
You can send these steps to your customers, if needed. 
Go to your text messages on your phone.
Click on the according conversation, who just sent you a payment request. 
Click on the secure link to proceed to your payment. The page will automatically open in your browser.
On the top left corner, you will see the name of the company sending you a payment request. 
On the top right corner, you are able to either call or text that company, if you have questions or concerns.
You will also see the number of your invoice and the amount due. 
Select whether you wish to pay by credit card or via Apple Pay. 
Payment by credit card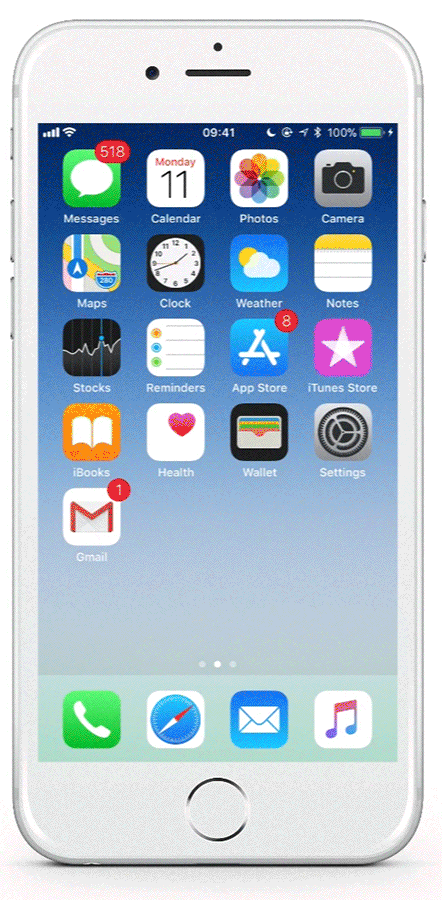 Click on Pay by Credit Card.
Fill in the form with your credit card information.
Make sure all your information is correct.
Click on Pay.
Payment by Apple Pay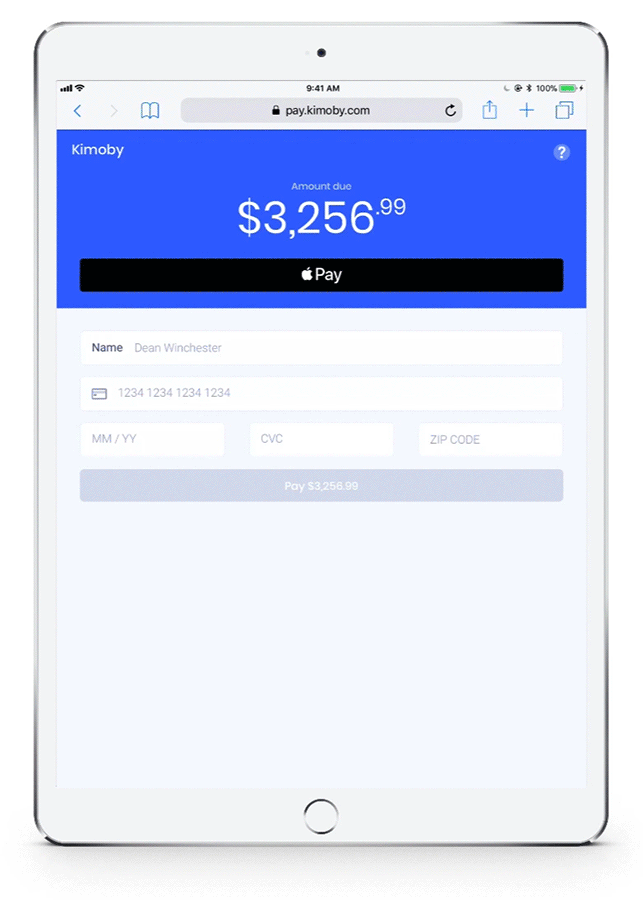 Click on Pay.
Place your fingerprint on the home button in order to proceed your payment.
Click on Download if you wish to see your invoice.
Payment by Google Pay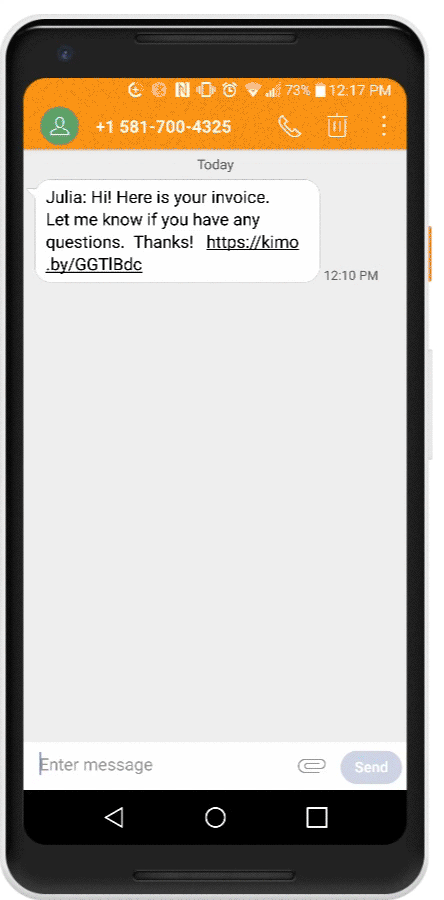 Click on Pay now or enter your payment information. 
Click on Pay.