WARNING
A file can't be sent without a message.
Tips and tricks
Heavier files will be sent as links. If sent as so, an Internet connection is required to open these links.
Sending files to your customers can be helpful in order to send them pictures, confirmation orders, invoices, quotes, estimates, screenshots from your website, etc. 
Every time a paperclip is displayed, you are able to join files to the according conversation. You will see that paperclip in your conversations with your customers, in their appointment field, etc. You can even add files to the internal notes in each customer's conversations. 
The paperclip works exactly the same as attachments in emails.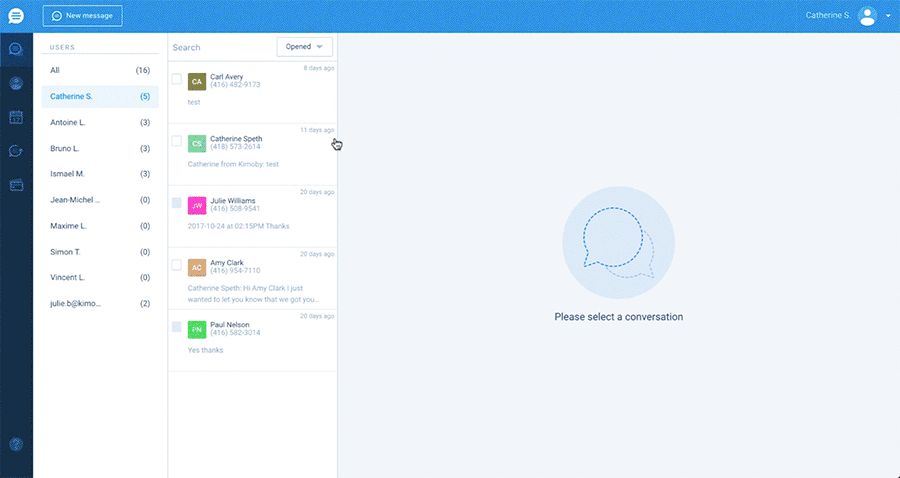 Click on New message. 
Click on the paperclip icon at the bottom right corner of your message bubble.
Select the file you wish to send. It can be a .jpeg, .pdf, a video, etc. 
Choose the recipient and message.
Click on Send. 
Whatever file you wish to send needs to be on the device you are currently using.