You can send a message to any customers who has not come in for service after a certain amount of time. 
Click on the automation icon on the left of your screen.
Click on New automation on the top left corner of your screen.
Choose name
Choose the name of your automation: 6 months reminder.
Click on Next.
Assign replies
Choose the user you want to assign the automation responses to. 
Click on Next.
Target customers
Set the rules to target the right audience of customers to receive the 6 months reminder message.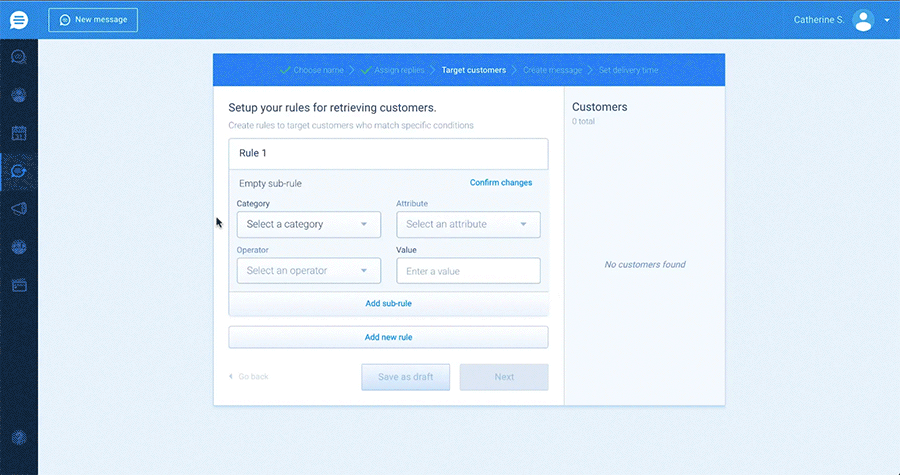 Select the category of your automation: Repair order closed.
Select the attribute: Last time.
Select the operator: Exactly. 
Enter a value: 180 days ago, for a 6 months reminder. 
In order for your rule to be exactly 6 months following that repair order closed, you need to add another rule that will overwrite any other visit the client may come in for. 
For example, if a client has just bought a vehicle, you will want him to come in for a maintenance service 6 months later, whether he came in for an oil change or tire change in between.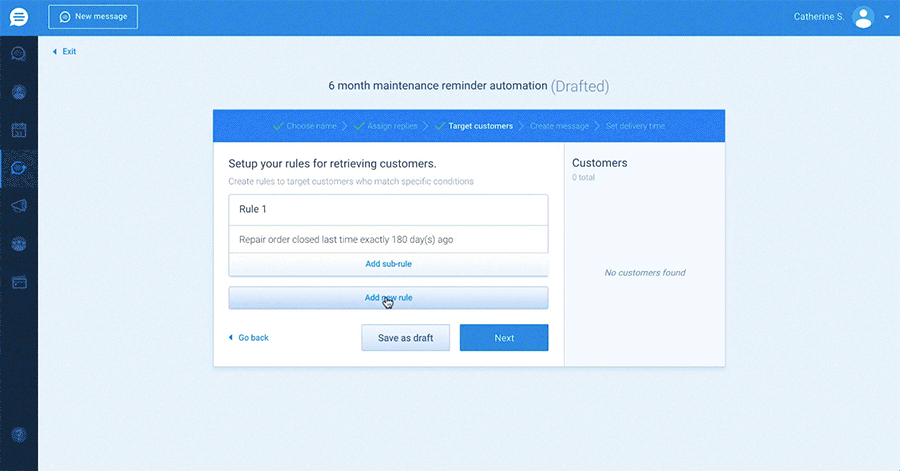 Click on Add new rule in your automation. 
Select the category of your automation: Repair order closed.
Select the attribute: Op code array.
Select the operator: Contains any of. 
Enter the items: Oil change, Tire change, etc. You can add as many items as you wish to target the right customers.
Create message
Write the message you want to send with your automation. Here are a few examples of reminder messages that you can send to your customers. 
You will see a preview of your message and you can send a test to the number you want in order to see how your message and/or image will appear on a mobile phone. 

To send a test message to the number you want, Click on the Send test message to... box.
Enter a valid cell phone number. 
Click on Test now. 
Go to the mobile phone you sent a test message to. 
Open your text message inbox and you will see the test message.

Click on Next.
Set delivery time
Set up the date and time you wish your automation to be sent at. Your automation can be sent once per day at the time of your choosing or every time a customer matches the rules for your automation.
Click on Create automation. 
Throughout the whole set up, you can go back to each step before saving your automation.