WARNING
Only Admin users can perform this action. 
Changing your business hours
To change business hours, you need to access your company settings.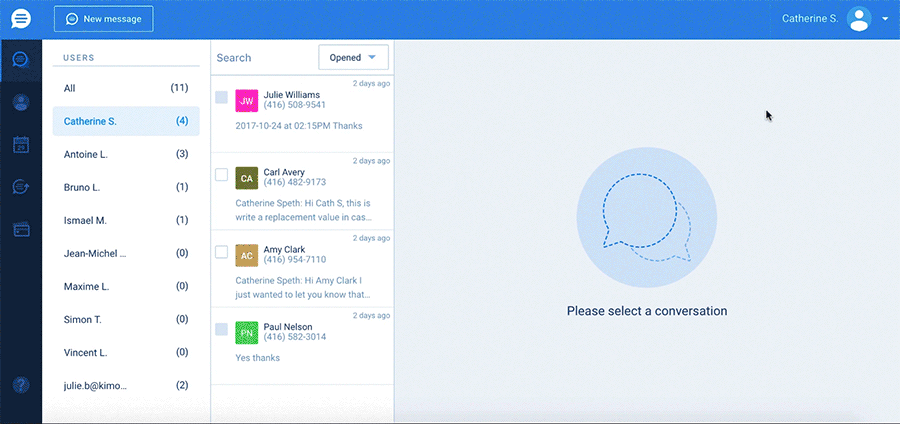 Click on your name on the top-right of the screen.
Click on Company Settings.
Click on Business hours on the left side of your screen.
Check the Open/Closed check box on the left of each days and adjust your opening hours as you wish.
Tips and tricks
You can change your opening hours if there is a holiday or if you are closed to avoid any confusion with clients!
Changing your after hour message
You can create a message that will be sent automatically to customers, if they reach out during closed business hours.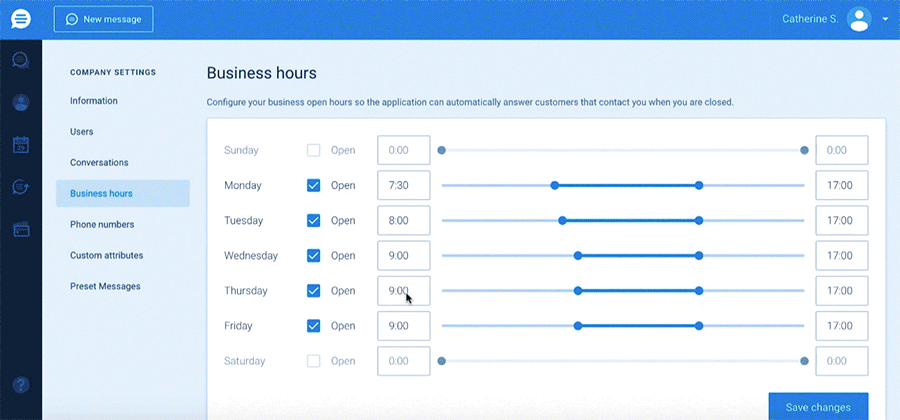 Click in the Message field box to write your message.
Write your message.
Click on the check box Activate after hours message to activate or deactivate the message.
Click on Save changes as soon as you done writting your message.