WARNING
Only Admin users can perform this action. 
At times a colleague might leave your company, and it becomes necessary to delete his or her profile without loosing their conversations with your clients.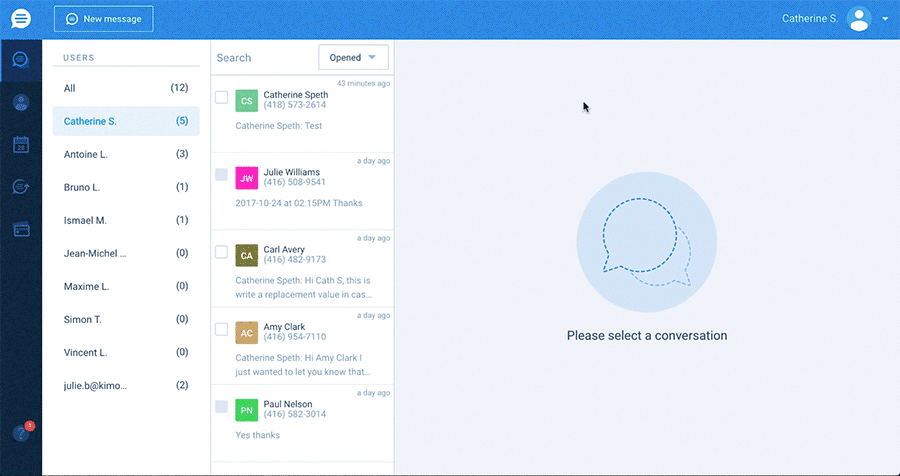 Go to your company settings.
Click on Users, on the left, under your company settings. 
Choose the user you wish to delete. 
Click on the trash icon located all the way to the right of each user names. 
Select the user you wish to assign all the previous conversations the user to delete had. 
Click on Transfer and delete to delete the user.