Tips and tricks
If you invite someone who already has an account in Kimoby, you won't need to create a new account, they will be added automatically to your company's account!
Inviting a User
Invite a new user, you need to access your company settings.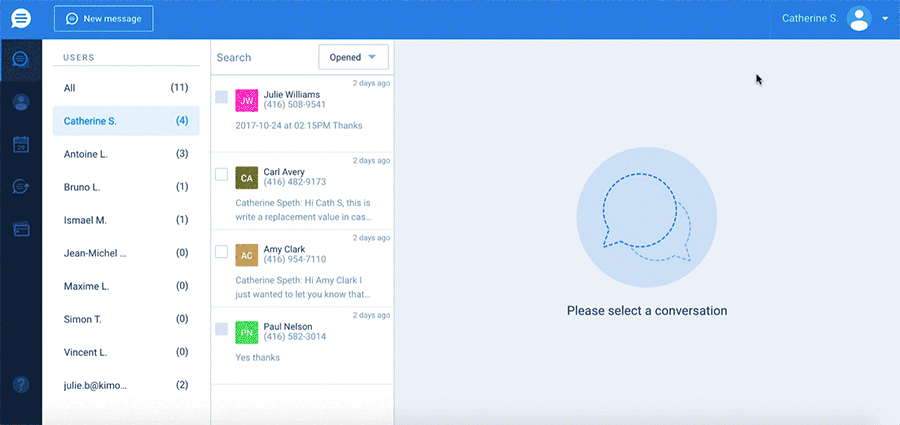 Click on your name on the top-right of the screen.
Click on Company Settings.
Click on the Users section on the left side of your screen. 
Enter the email of the person you wish to add to your users, in the Invite section.
Select his or her job position as well as the role they will have in your app.
Tips and tricks
Admin have access to Kimoby and has authorization to change the company settings.
Employee have access to Kimoby but cannot modify any company settings.
Click on Invite User on the right of your screen to send the invitation to the future user by email. 
Deleting a pending invitation
Info
An invitation will stay pending until the user accepts the invitation through email.
To delete a pending invitation, simply click the trash icon on the right of the invitation and then click Yes, delete it.